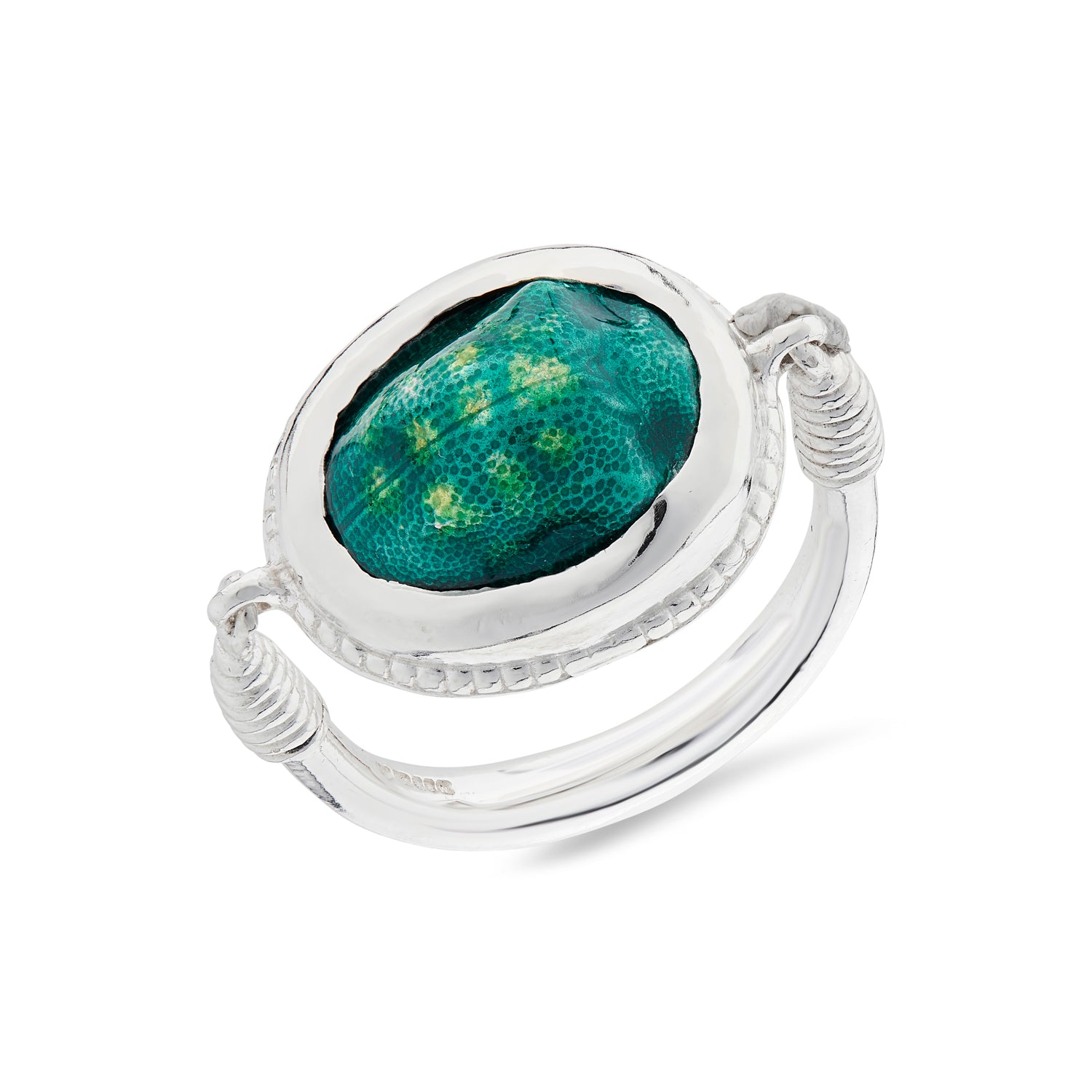 Scarab ring
Recycled eco silver scarab ring with vitreous enamelled silver scarab with ancient egyptian hieroglyphic symbol on the underside of the setting.
The Egyptians saw the Egyptian scarab (Scarabaeus sacer) as a symbol of renewal and rebirth. ... The connection between the beetle and the sun was so close that the young sun god was thought to be reborn in the form of a winged scarab beetle every morning at Sunrise A representation of a scarab beetle can often be seen on amulets made to protect the wearer against evil.
The Egyptian name for the scarab was Kheper, and it appears in many royal names, as in this example, the Cartouche of King Kheperkare, Senuseret I.
Notify us of any return within 14 days of purchase and ensure physical item return within 28 days. Read full refund policy.