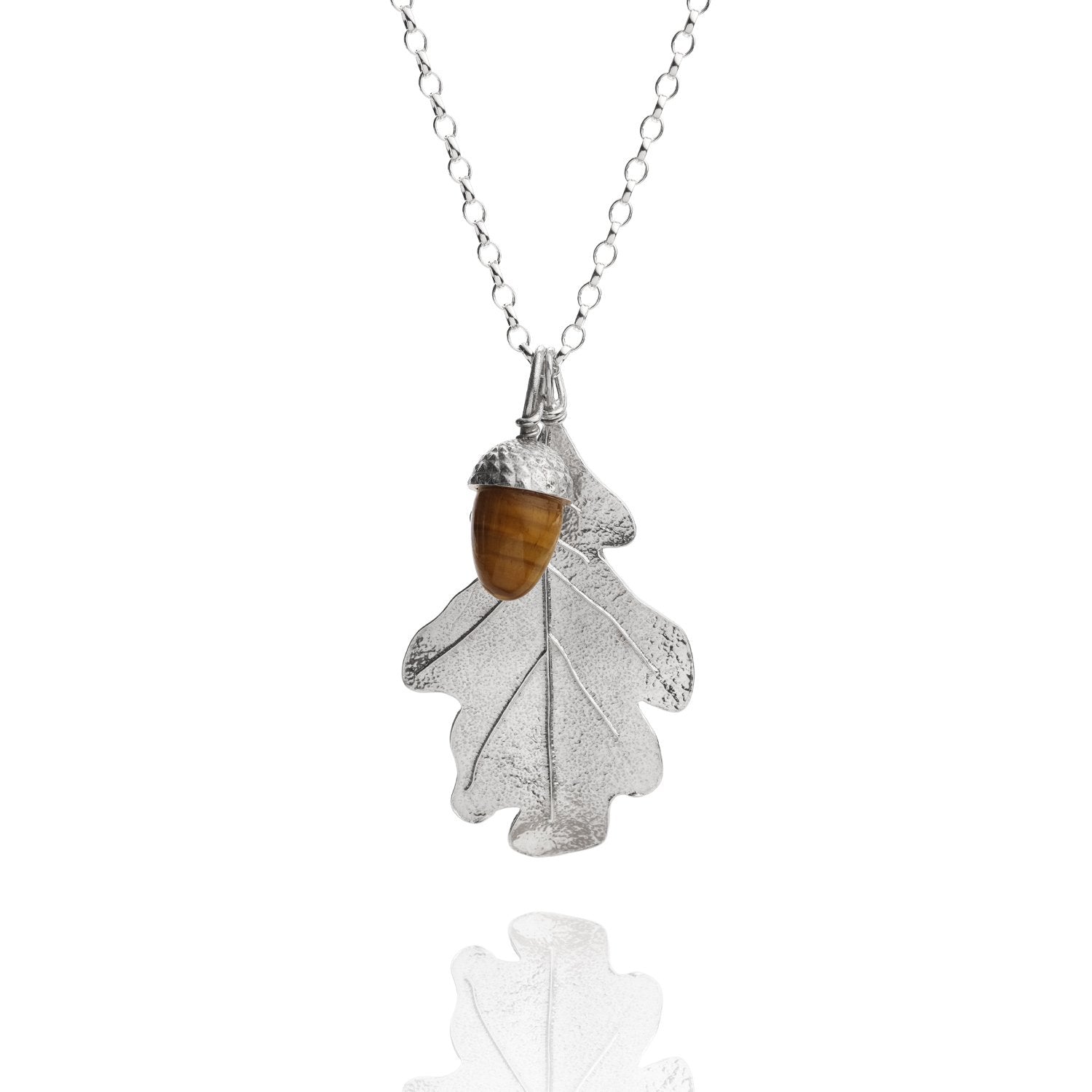 Oak Leaf & Tiger Eye Acorn Pendant
Sterling silver oak leaf and acorn necklace, with a hand cut tigers eye acorn. A versatile necklace that can be worn with the acorn or leaf on their own or together.
Notify us of any return within 14 days of purchase and ensure physical item return within 28 days. Read full refund policy.