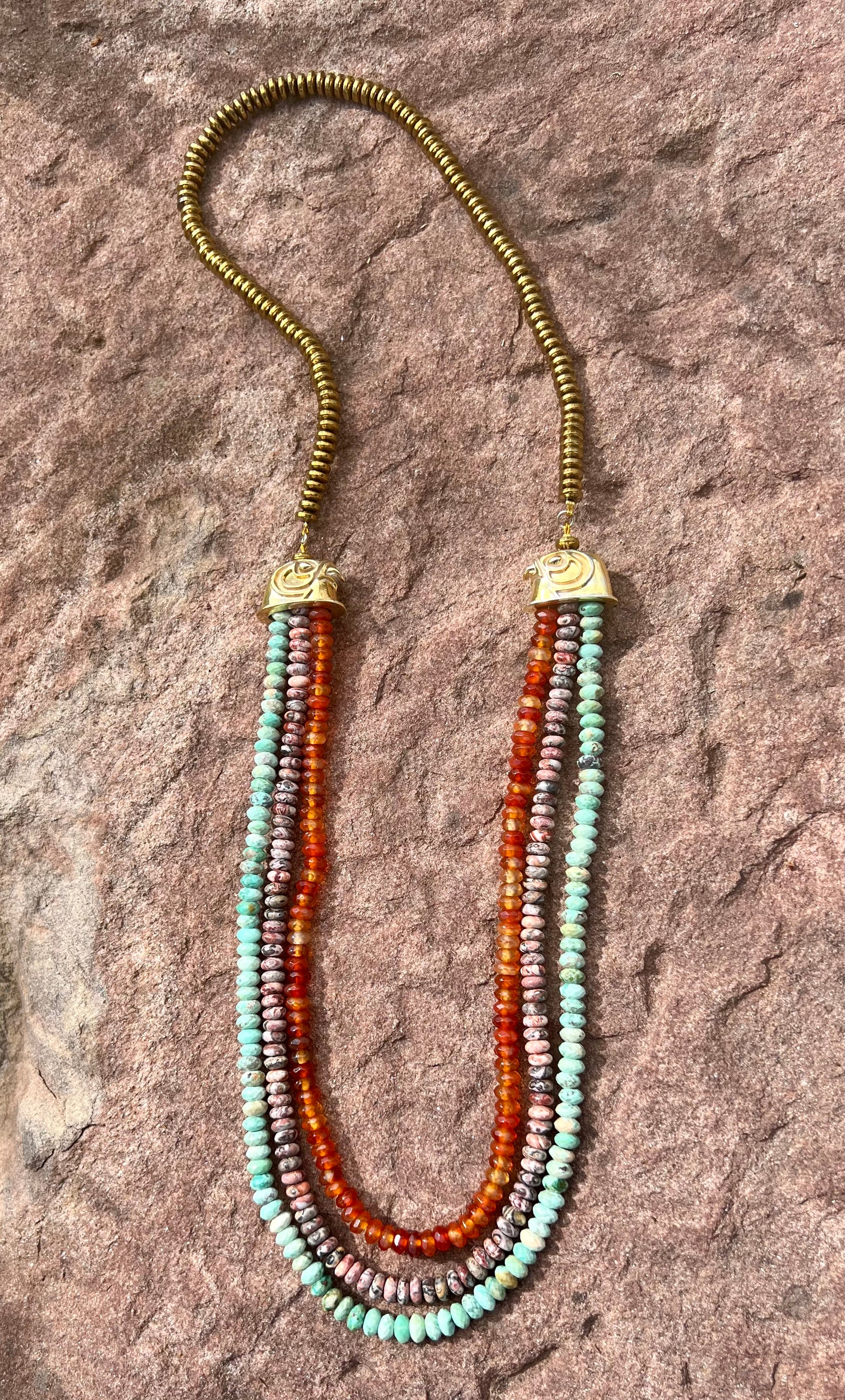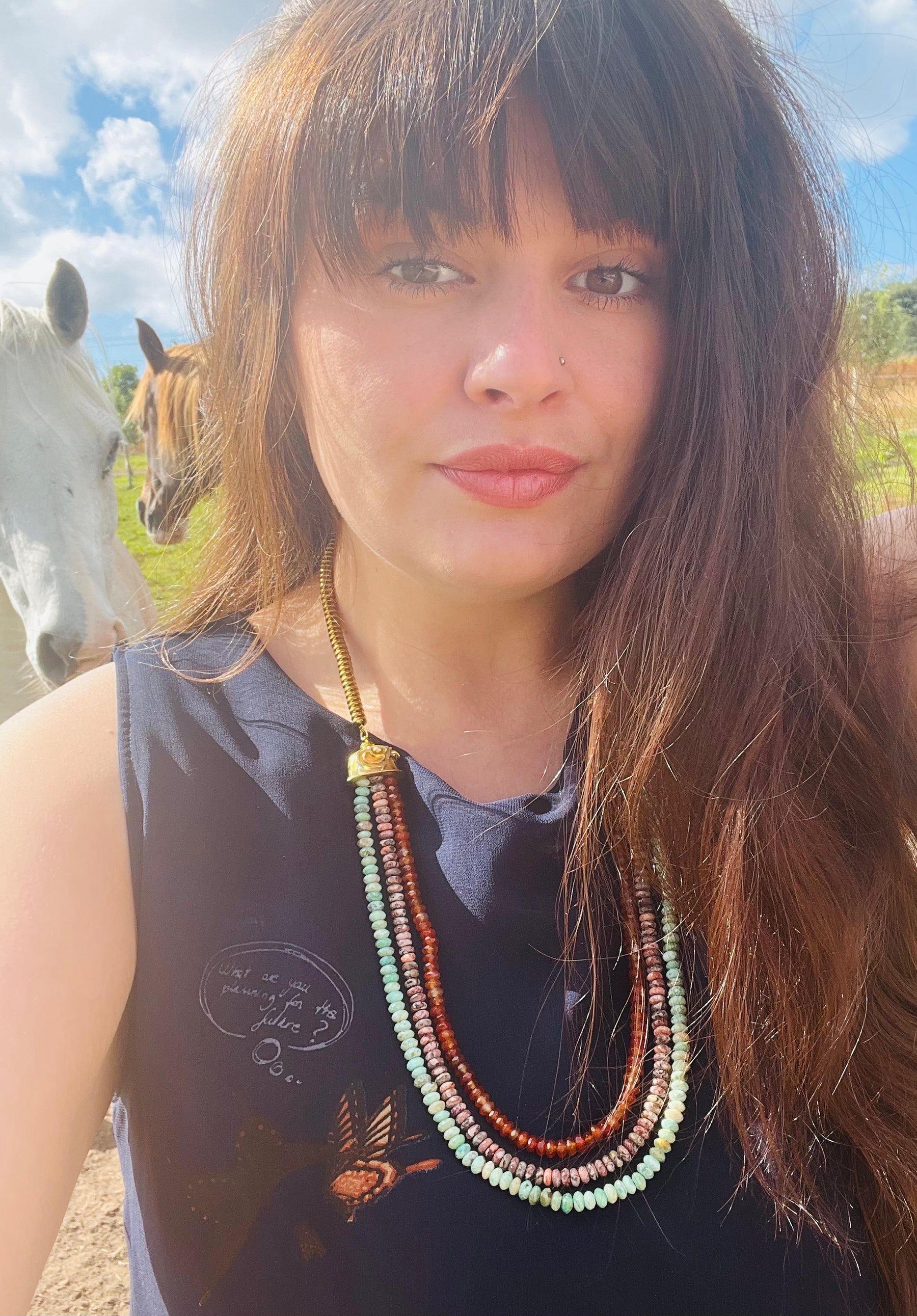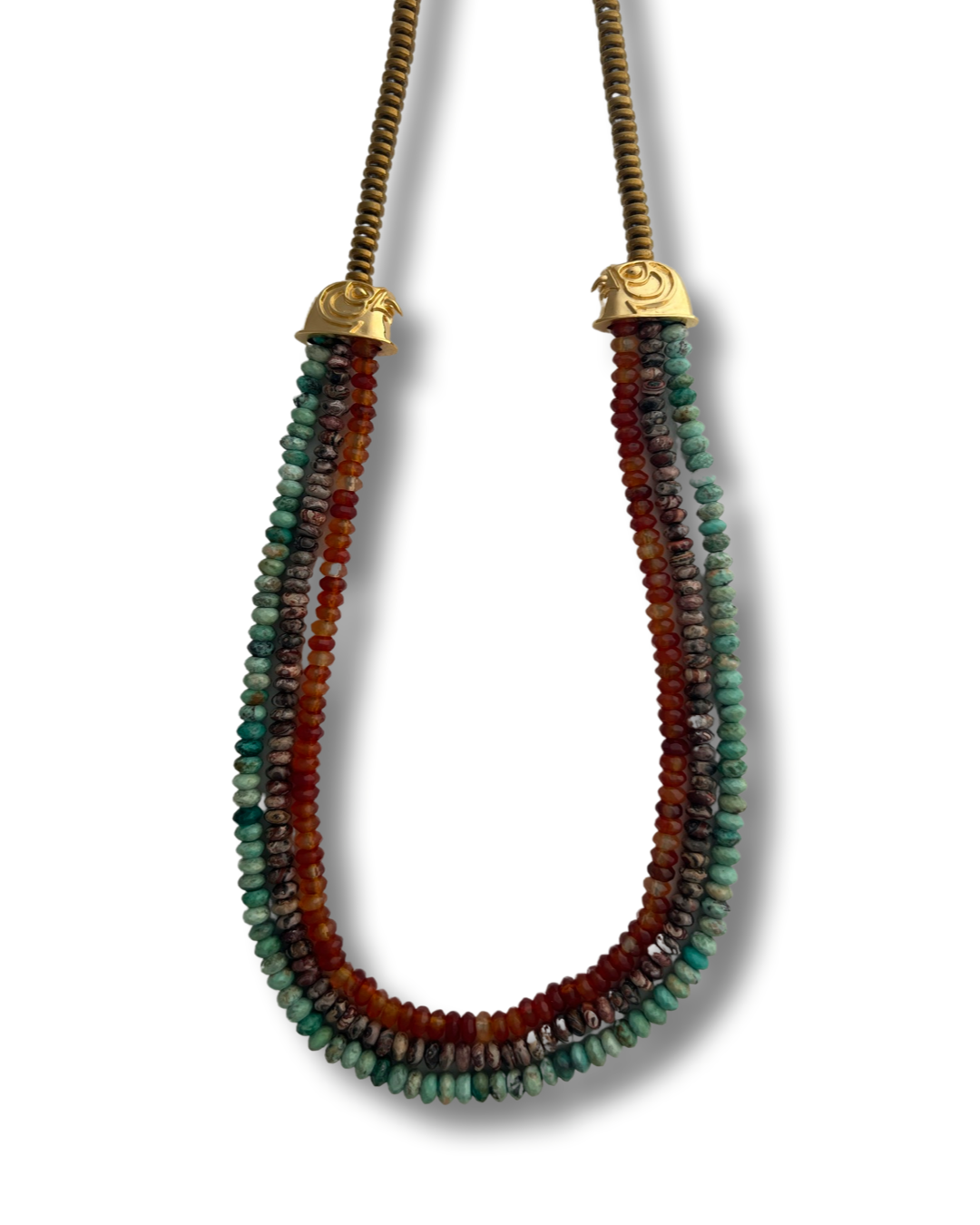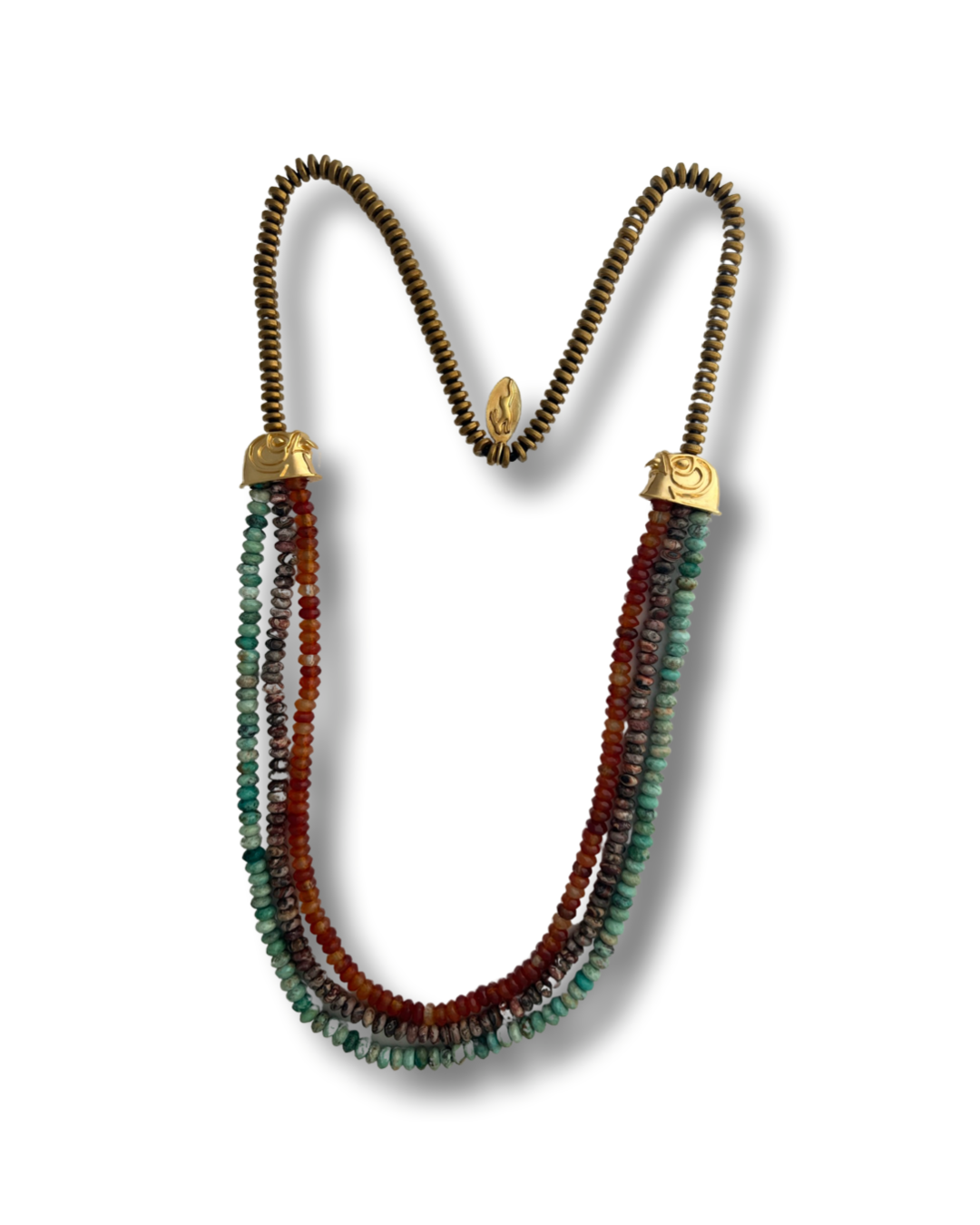 Neferuptah Horus head collar with turquoise, carnelian, jasper and golden hematite,
Neferuptah bead collar with gold plated recycled eco silver horus heads collar with electroplated gold hematite, leopardskin jasper, carnelian & amazonite and turquoise beads with a signature hallmark tag. Inspired by ancient egyptian culture and created for the British Museum Hieroglyphs exhibition. 70cm  long designed to be put on over the head
Notify us of any return within 14 days of purchase and ensure physical item return within 28 days. Read full refund policy.