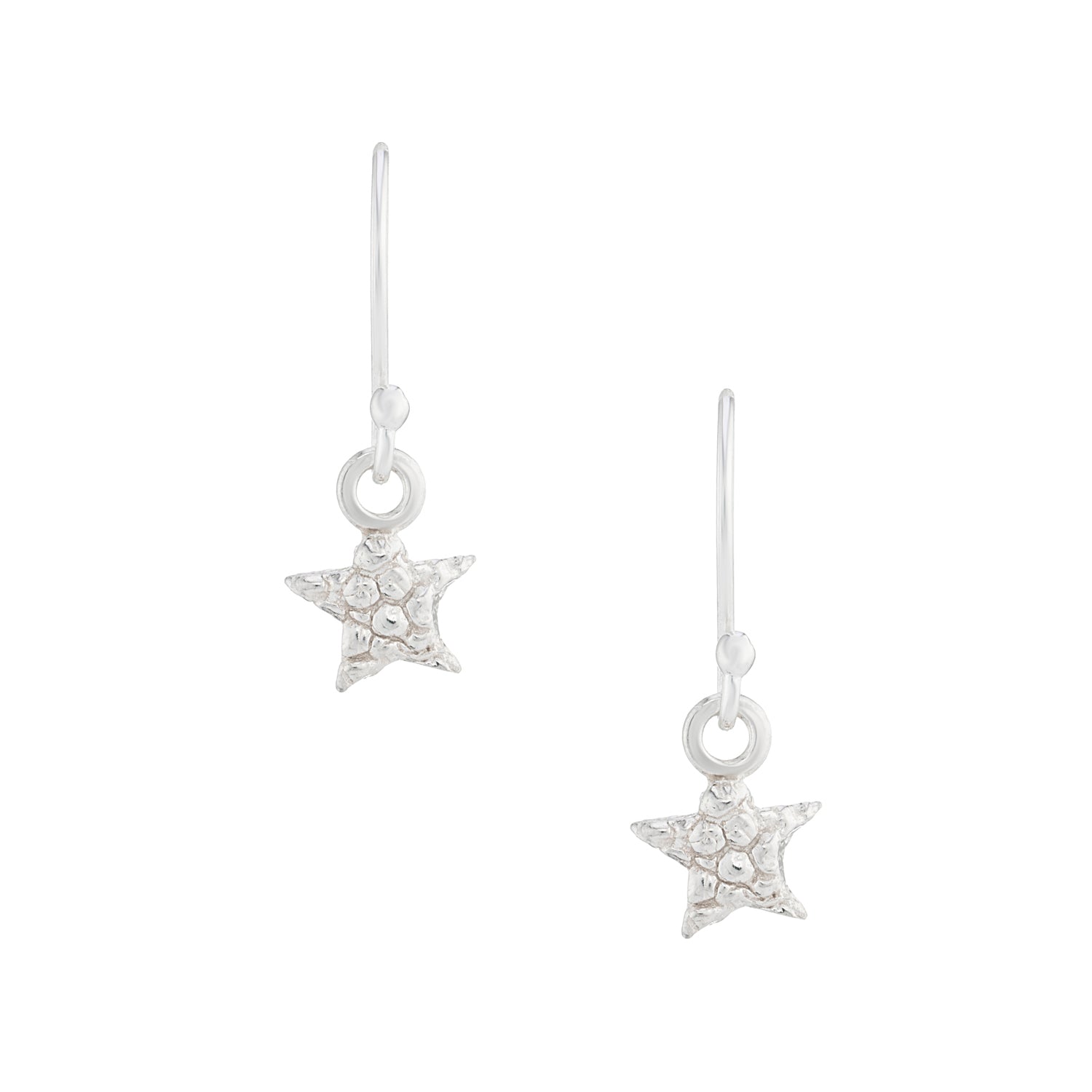 Little star earrings
Recycled eco silver little stars drop earrings, from the stingray collection with stingray skin texture.
Stingrays are a group of sea rays, which are cartilaginous fish related to sharks. There are about 220 known stingray species organized into ten families and 29 genera. Stingray species are progressively becoming threatened or vulnerable to extinction, particularly as the consequence of unregulated fishing.
Stingrays have beautifully patterned skin that looks like a bed of shimmering diamonds.The texture of their skin has inspired artists for generations but it is perhaps most associated with the 
Parisian art deco movement. Shagreen was a favourite material for designers of the early 20th century, I have tried to capture the beauty of these creatures in my Stingray  range.
Notify us of any return within 14 days of purchase and ensure physical item return within 28 days. Read full refund policy.