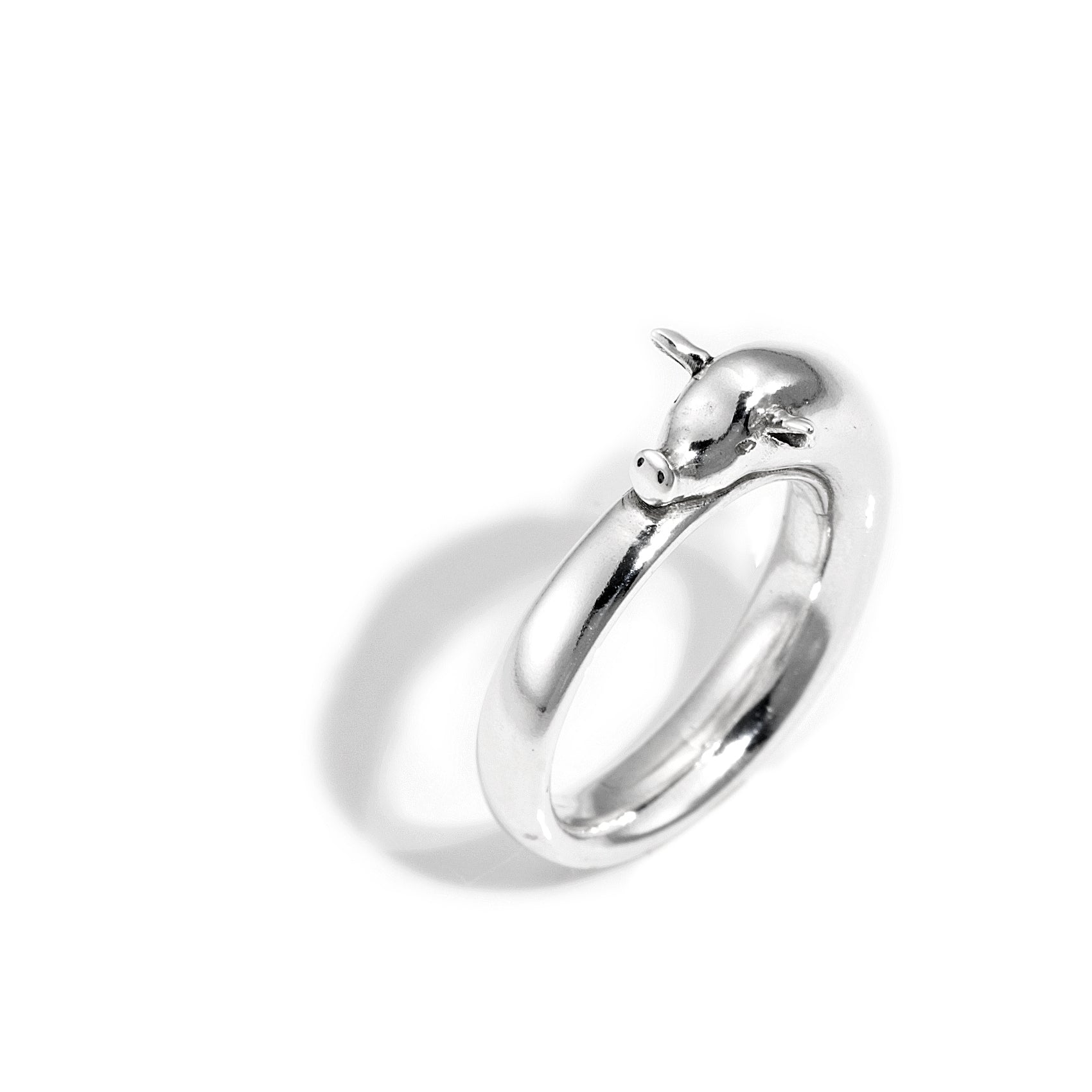 Learned Pig Ring
Sterling silver "learned pig" ring. In November 1786, Robert Burns borrowed a pony and rode to Edinburgh where William Creech published an Edinburgh edition and Burns was painted by Alexander Nasmyth. His Poems, Chiefly in the Scottish Dialect were a great success and the men of genius in the city treated him as an equal.
Burns realised he was the "the turn" at parties and something of a novelty. For this reason he turned down some invitations. When one lady invited him he said he would come if the "Learned Pig" from the Grassmarket could come too! The learned pig was a great attraction on the stage at the time and wore a red waistcoat. It could spell out names, bow, kneel and do arithmetic. There was even a suggestion it could read minds.
Notify us of any return within 14 days of purchase and ensure physical item return within 28 days. Read full refund policy.