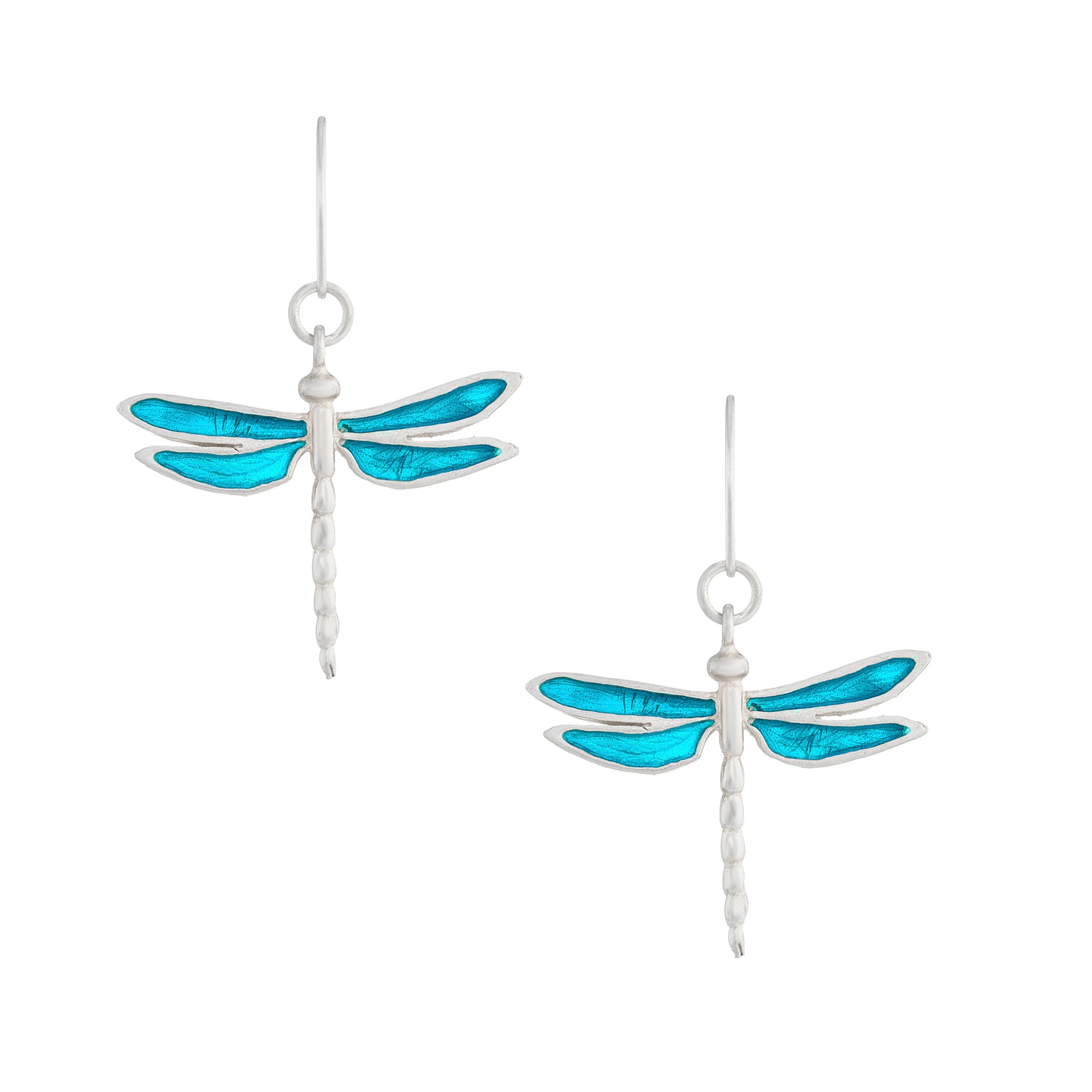 Enamelled dragonfly drop earrings
Vitreous enamel silver dragonfly drop earrings made using traditional hand enamelling techniques. Ground glass is packed onto the silver surface using a goose quill and pin.  The piece is then fired at between 750-850º centigrade in an enamelling kiln. The molten glass forms a smooth, durable vitreous enamel coating.
32mm wide
30mm height
not including hookwire
Notify us of any return within 14 days of purchase and ensure physical item return within 28 days. Read full refund policy.